"Community engagement is paramount in every industry. This book is a treasure trove of tactics that can turn passive interest into fervent support."
A must-read for Destination Management Organizations (DMOs), Community Leaders, Tourism Advocates, and anyone passionate about reshaping their community's perception of tourism.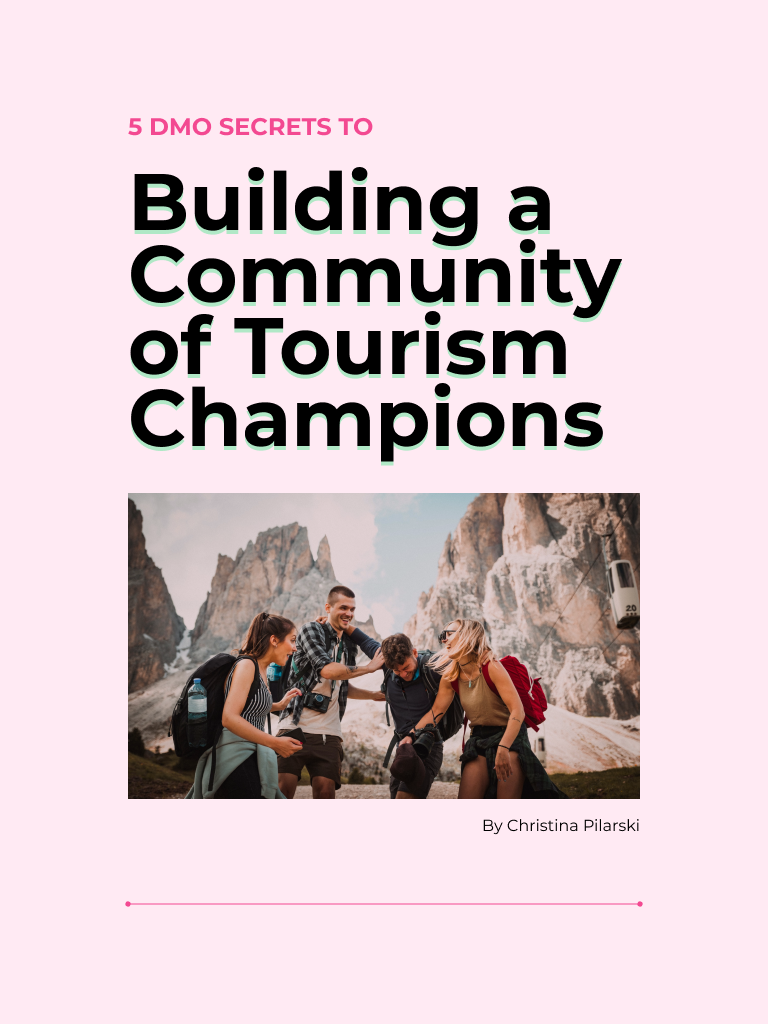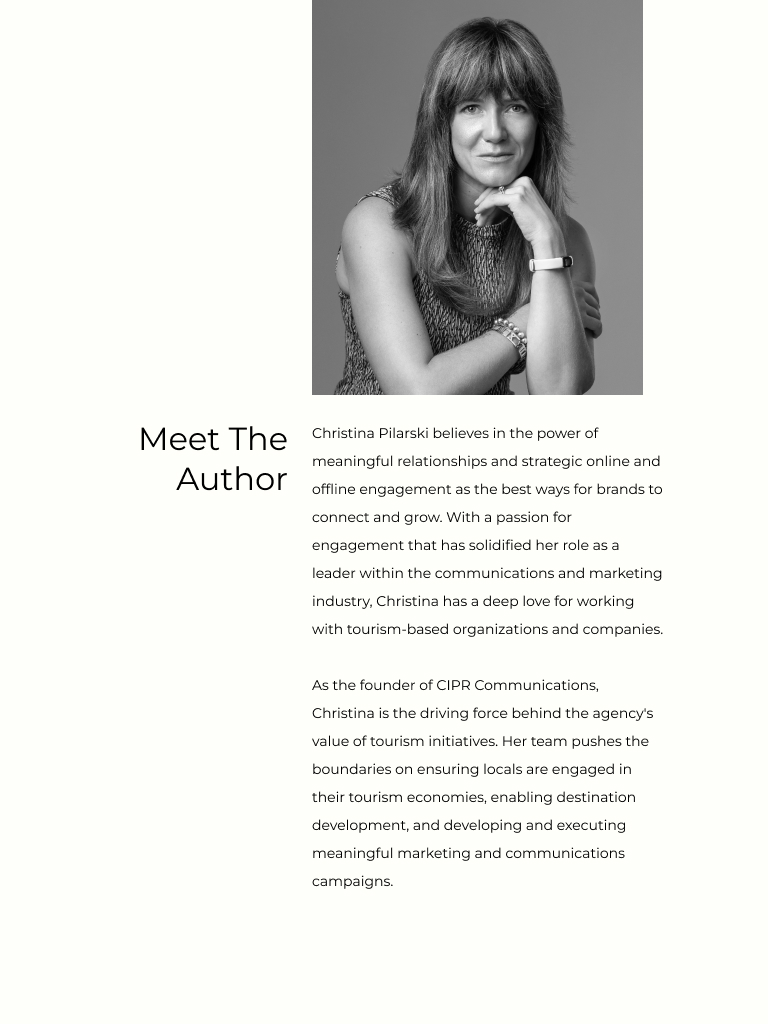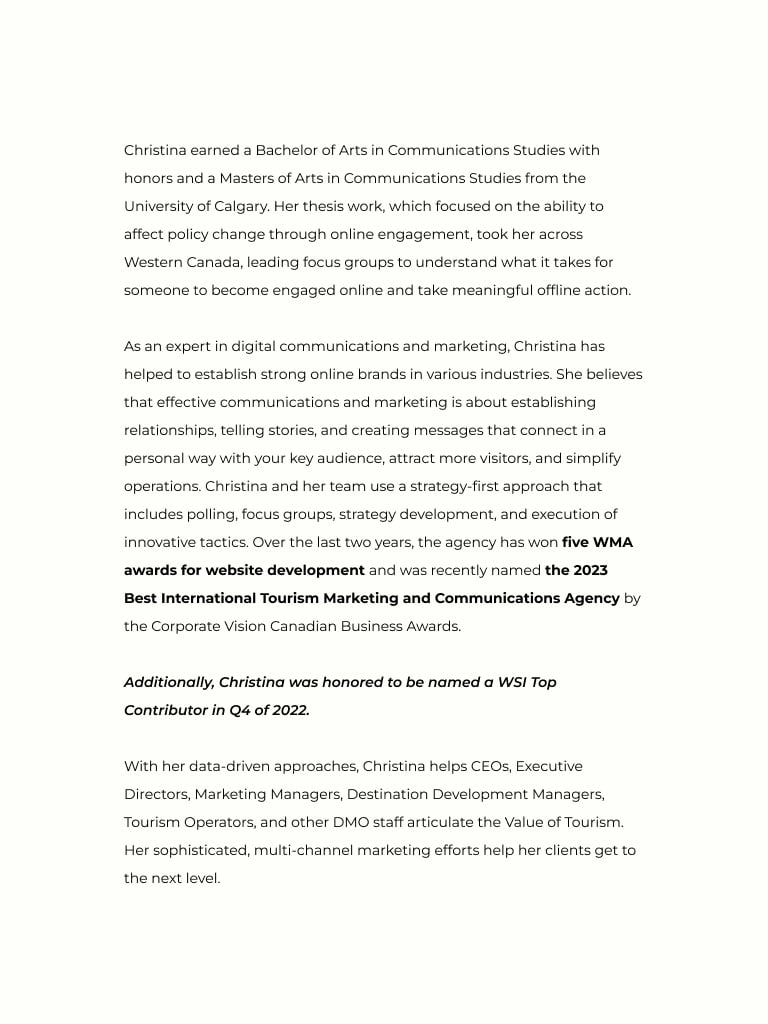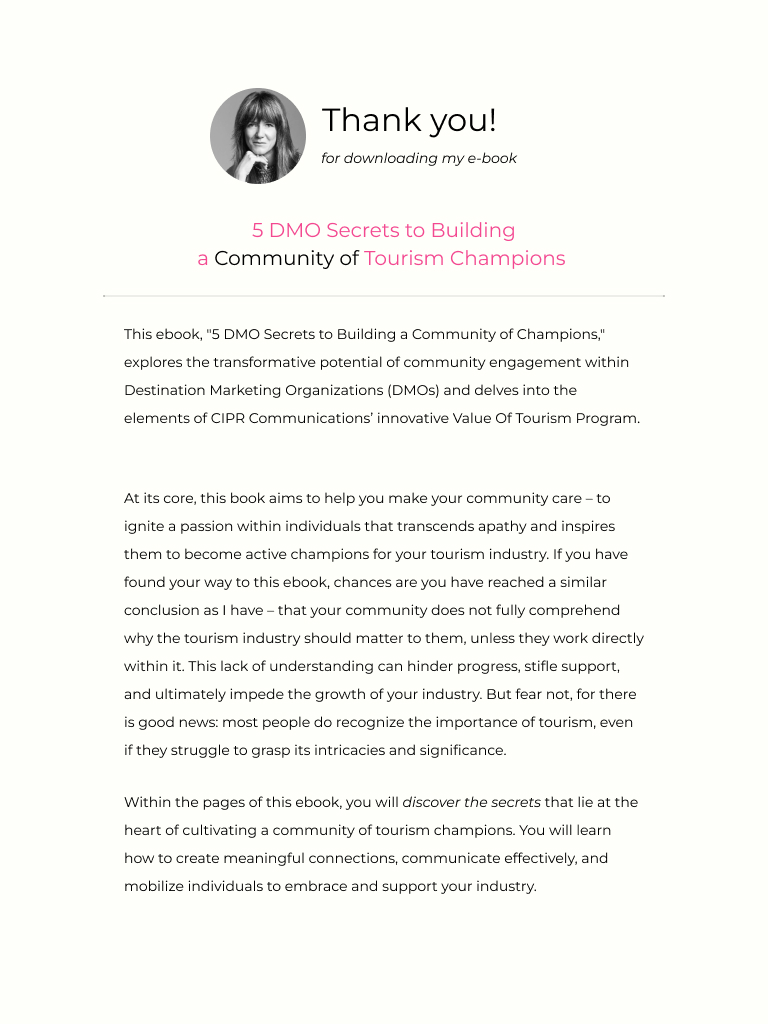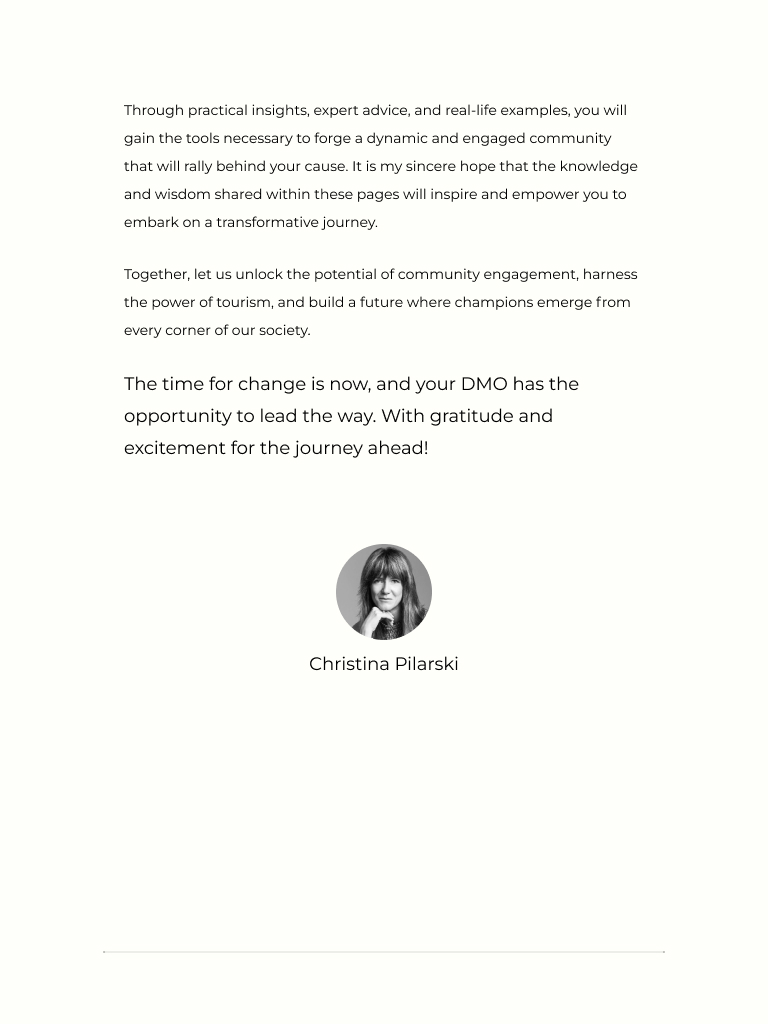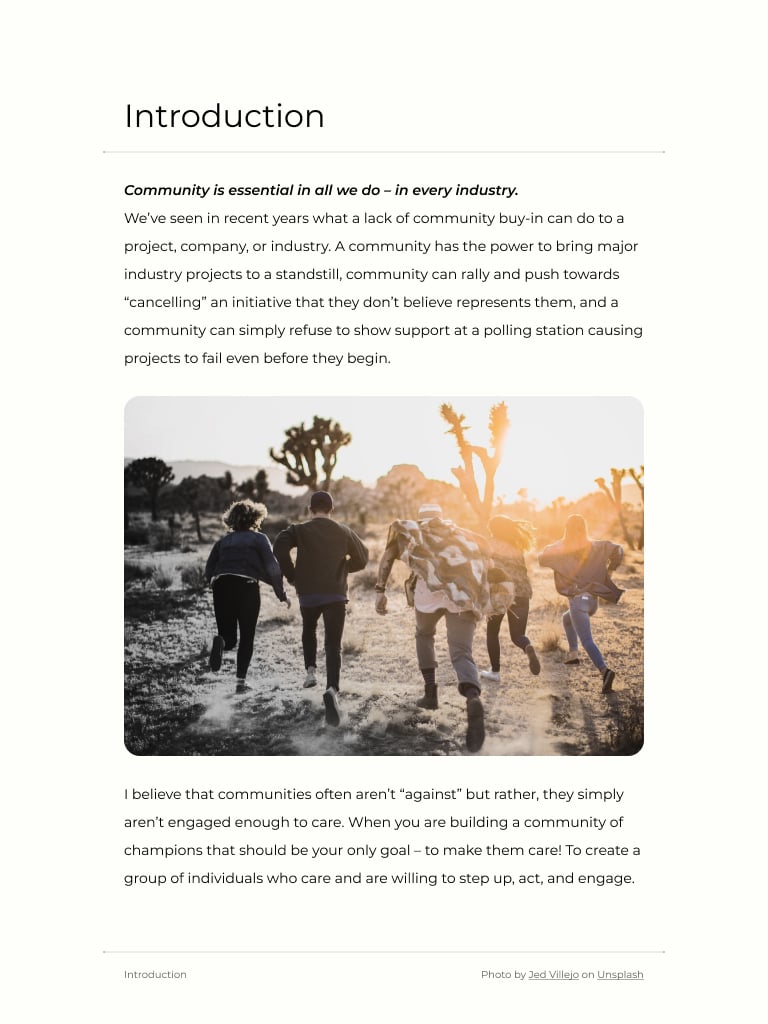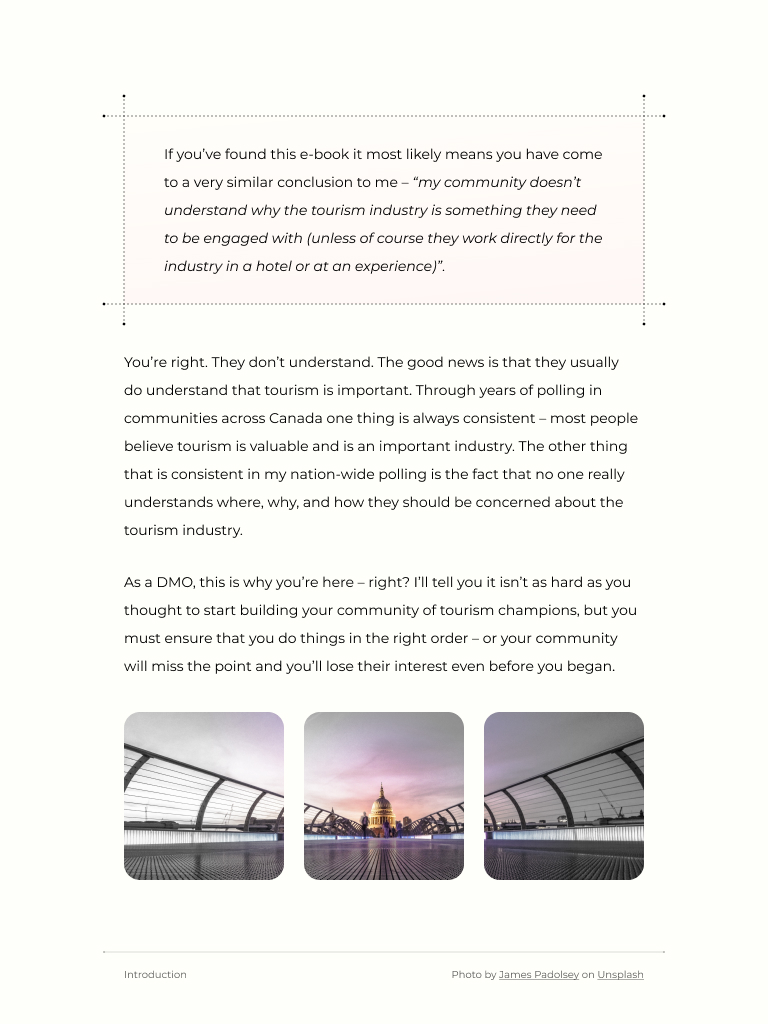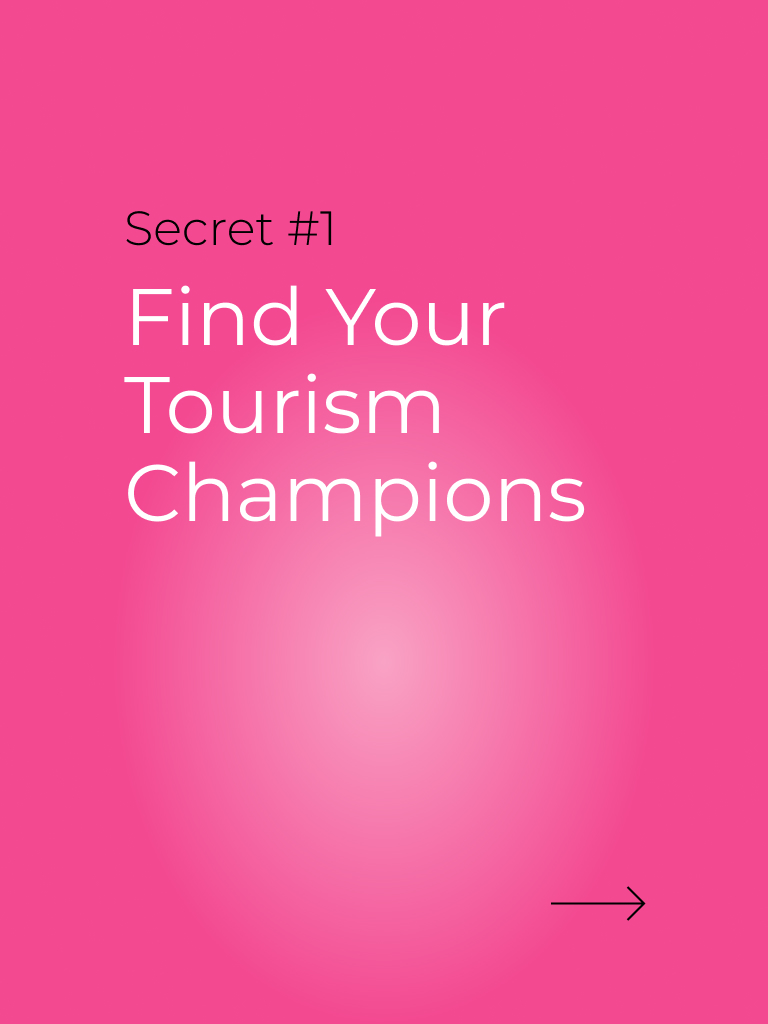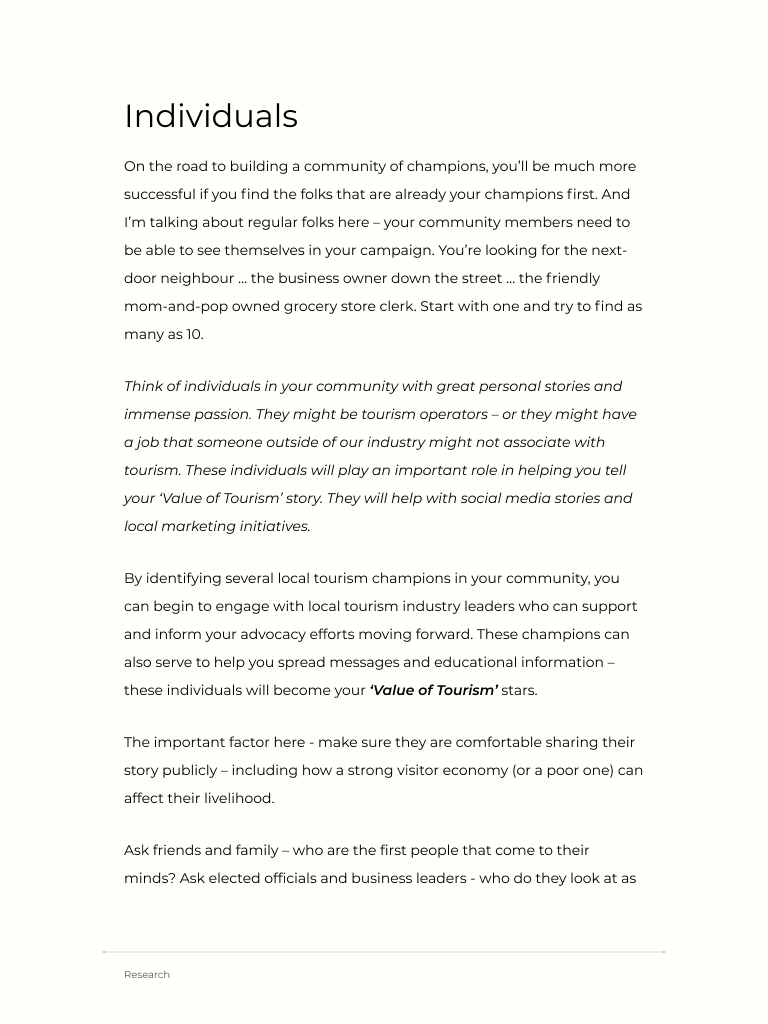 Christina Pilarski, a fervent advocate for meaningful engagement, is a leader in communications and marketing. As the founder of CIPR Communications, she spearheads value-driven tourism initiatives. Armed with a Masters in Communications Studies and extensive industry experience, Christina's data-driven strategies empower tourism professionals to articulate the value of their endeavors and achieve remarkable results.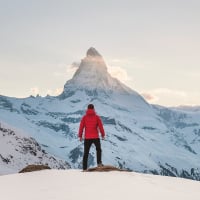 Unlock 5 Exclusive Secrets to Building a Community of Tourism Enthusiasts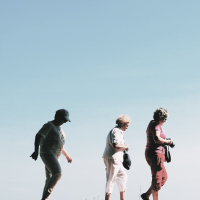 Learn How to Identify and Mobilize Tourism Champions from Your Local Community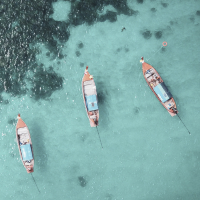 Transform Your Approach with Proven Strategies Backed by Years of Experience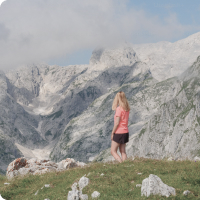 Discover Mistakes to Avoid and Secrets to Success in Cultivating a Tourism Advocacy Movement
Ready to Transform
Your Community?
This book offers a step-by-step guide to building a community of tourism enthusiasts. It addresses the challenge of engaging communities, turning them into proactive advocates who understand and champion the value of tourism.